Buying a diesel SUV for Rs 65 lakh: should you worry about diesel ban?
Government has clarified that there will be no consideration for additional tax on diesel vehicles.
Published On Nov 19, 2023 08:30:00 AM
27,419 Views
Follow us on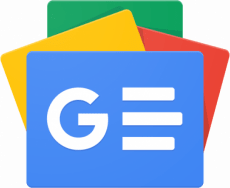 We are planning to buy a car with a budget of around Rs 65 lakh, and ground clearance, performance and fuel efficiency are my main priorities. I drive around 55km on average daily, and need a small vehicle due to the small roads in our neighbourhood.
Options were the Mercedes GLA, BMW X1, Audi Q3 and Volvo XC40. We aren't considering the XC40, and booked the GLA 220d 4Matic. Now, however, there's news of diesel getting banned. Should I go ahead with the purchase?
Adith CS, Kochi
Autocar India says: There has been talk of a diesel ban for a while, but we don't think it will come into effect. Even if it does, it will be for new cars and not those already on the road. Hence, you don't have to worry about the legality of your GLA 220d once you register it.
Also See:
2021 Mercedes-Benz GLA review, test drive
2021 Mercedes-Benz GLA video review
Nitin Gadkari urges industry to stop production of diesel vehicles
No entry for BS3 petrol, BS4 diesel cars, SUVs in Delhi currently
2020 Mercedes-Benz GLA India image gallery
6386 Views|3 years ago
2020 Mercedes-Benz GLA image gallery
19108 Views|3 years ago
Copyright (c) Autocar India. All rights reserved.